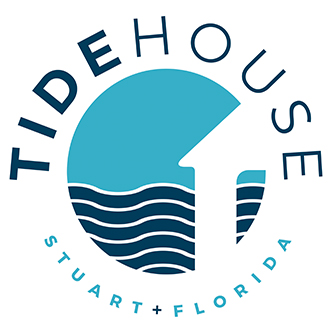 Grandpa's Flatbread $15.95
Bacon, Sausage, Fresh Mozzarella, tomato sauce & Parmesan
Chicken Bacon Ranch Flatbread $13.95
Blackened chicken, bacon, ranch, mozzarella & scallions
Balsamic Bistecca Flatbread $16.95
Shaved ribeye, crumbled bleu cheese, roasted tomatoes, balsamic glaze
Formaggio Flatbread $11.95
Mozzarella, Parmesan, garlic, olive oil & fresh tomato
Philly Cheese Steak Flatbread $16.95
Mozzarella, ribeye, mushrooms, onions, red peppers & cheese sauce
TideHouse Garden Salad sm $5.95/lg $9.95
Spring mix, cucumber, tomato, red peppers, parmesean cheese, balsamic vinegrette
TideHouse Chopped Salad $13.95
Spring mix, tomato, avocado, artichoke, pickled onions, peppers, roasted corn, cucumber, Avocado vinaigrette
The Classic Caesar $12.95
Romaine, parmesan cheese, bacon, croutons, tomatoes, & caesar dressing
Santa Fe Ranchero $11.95
Romaine, pickled red onion, peppers, bacon, cheddar cheese, fried onion crunchies, spicy sriracha ranch
ADD
---
Grilled Chicken 5.95$
*Crispy Chicken Tenders 5.95$
Fresh Catch 12.95$
Florida Shrimp 8.95$
Sewall's Point BLT $11.95
Bacon, Lettuce, Tomato, Avocado w/ Sriracha Aoli mayonnaise & whole wheat bread
Classic Reuben $13.95
A traditional reuben w/ sliced corned beef, thousand island, saurkraut, swiss cheese, on marbled rye
Nashville Hot Fish Sandwich $16.95
Corn Flake encrusted fresh catch in a Nashville Hot Spicy rub, toasted bun, slaw, tomato & pickles
*Tide Burger $12.95
Steakburger, toasted bun, lettuce, tomato, onion, pickles.
Add cheese $1.50
Chimi Chicken Sandwich $14.95
Grilled chicken breast, chimichurri sauce, feta cheese, pickled onions, tomato & spicy mayo.
*Pizza Burger $12.95
Steakburger, pizza sauce, sausage, mozzarella cheese, toasted bun.
Pizza Pot Pie $16.95
Yes, you read that right! Loaded with cheese, tomato sauce & sausage, baked upside down & flipped table side
*TideHouse Prime Rib $23.95
Limited supply…Parmesan mashed potato, vegetables, au jus & mustard horseradish cream. (Dinner Only)
Macadamia Crusted Fresh Catch $26.95
Macadamia nut crusted sauteed 'Daily Fresh Catch', pineapple salsa, Hawaiian brown rice & vegetables
Blackened Fresh Catch $23.95
Fresh catch sauteed w/traditional cajun spice, French fries, & vegetables
Crunchy Fresh Catch Rice Bowl $24.95
Crispy fried Fresh Catch & a bowl of vegetable stir fried rice, with a soy/ginger glaze and spicy mayo
Potatoes $4.95
Shoestring Fries – Sweet Potato Fries – Mashed Potatoes
Vegetables $4.95
Veggie of the Day – Hawaiian Brown Rice – Cole Slaw
Chocolate Chip Cookie Sundae $8.95
Key Lime Pie (made in the Keys) $6.95
Warm Gluten Free Brownie a la Mode $10.95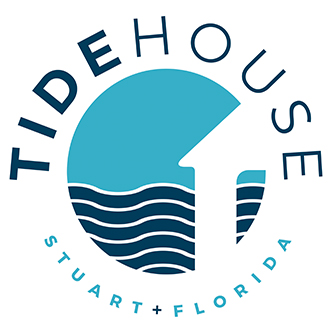 World Famous Cat 5 Hurricane $10.00
Dark Rum, Passion Rum, 151, & house blend of fruit juices.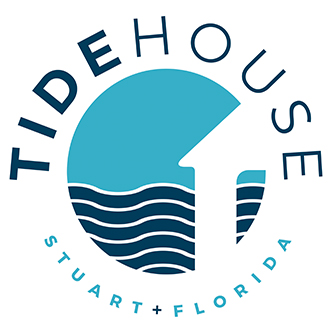 Hutchinson Island Pink Lemonade $9.50
Vodka, muddled lemons, splash of cranberry.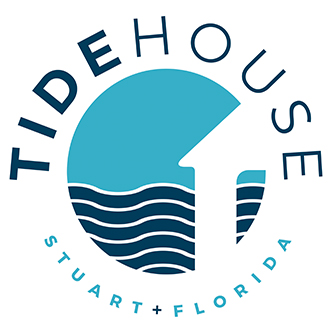 Skinny Margarita $10.50
Tequila, fresh lime, juice, agave nectar.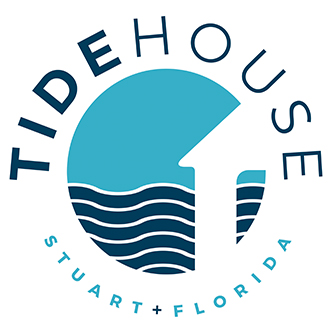 Blue Algae $10.50
Vodka, Light Rum, Pineapple, Sour Mix, Blue Curacao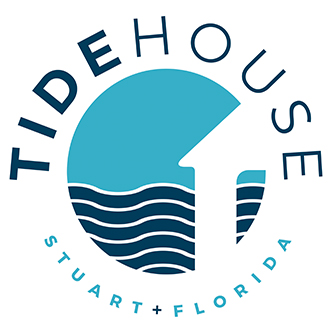 Coconut Mojito $9.50
Coconut Rum, mint leaves, lime & sugar
(GLASS/BOTTLE)
---
Whiskey: Palm Ridge Reserve, Florida $10.00
Bourbon: Heaven's Door Bourbon, Tennessee $10.00
Bourbon: Smooth Ambler'Contradiction', West Virginia 11.00
Rum: Siesta Key Spiced Rum (Siesta Key, FL) $9.00
Rum: Black Coral Spiced Rum (FL) $8.00
Rum: Endless Summer Silver (Barbados) $8.00
Rum: Papa's Pilar Dark, Solera (Key, West) $10.00
Tequila: Azunia Blanco (USDA Organic) $9.00
Tequila: Herradura Reposado $13.00
Tequila: Avion 44, Extra Anejo $20.00
(SMALL

BATCH/L

OCAL/CRAFT)
PINOT GRIGIO

 
---
Prophecy, Delle Venezie, Italy
Glass: $12.00
Bottle: $42.00
CHARDONNAY
---
"A" by Acacia, CA
Glass: $12.00
Bottle: $42.00

Laguna, Russian River, CA
Glass: $14.00
Bottle: $52.00
SAUVIGNON BLANC
---
Chateau Souverain, North Coast, CA
Glass: $10.00
Bottle: $38.00

Brancott Estate, New Zealand
Glass: $14.00
Bottle: $52.00
THE BUBBLY
---
Zonin (split) Prosecco, Italy
Glass: $12.00

Zonin Brut Rose (split), Italy
Glass: $12.00
Campo Viejo 'Brut Reserva', Cava, Spain
Glass: $9.00
Bottle: $36.00
ROSE
---
Juliette, Cote de Provence, France
Glass: $10.00
Bottle: $38.00
PINOT NOIR
---
MacMurray, Central Coast, CA
Glass: $13.00
Bottle: $48.00
CABERNET SAUVIGNON
---
BV Coastal, CA
Glass: $12.00
Bottle: $42.00
House Wine
(Pinot Grigio, Chardonnay, Cabernet Sauvignon)
Glass: $7.00
DRAFT BEER

 
---
Domestics
Bud Light, Lager
Yuengling, Lager
Craft Brews
Boulevard Space Camper, IPA
Hop Life Reel Lite, Light Lager
Kona Big Wave, IPA
Cigar City, Florida Cracker
Sailfish, Tag & Release, Amber Ale
Lagunitas, Little Sumpin
*Rotating handle
BOTTLED BEER

 
---
Domestics
Buwdweiser
Bud Light
Coors Light
Miller Lite
Michelob Ultra
Boulevard Calling IPA
Noble Blush Ale
Islamorada Sandbar Sunday
Imports
Corona
Corona Light
Heineken
Imperial
Super Bock
Heineken Zero N/A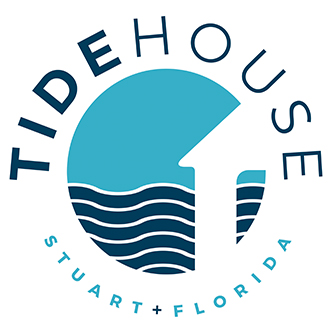 Denotes House specialty
*21 & Over. Please drink responsibly
*Notice: Consuming raw or under cooked meat, poultry, shellfish or seafood may increase your risk of food borne illness. Especially if you have certain medical conditions.
TIDEHOUSE SIGNATURE COCKTAILS