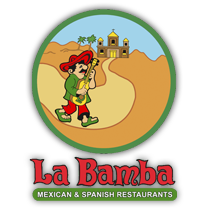 Delray Beach, FL – Our Menu
Chips & Salsa
/
5
*Dine in Only
Guacamole Dip / 11
Fresh Avocado + Onion + Tomato + Cilantro
Cheese Dip / 10
Three Cheese Fundido + Chorizo + Cilantro + Onion + Jalapeño
Nachos served on Corn Chips + Monterey Jack + Cheddar + Lettuce + Jalapeño
Super Nachos / 13
Refried Beans + Sour Cream + Guacamole
Chicken Nachos / 11
Pulled Chicken + Sour Cream
Beef Nachos / 11
Ground Beef + Sour Cream
Crab Nachos / 19
Seasoned Real Crab Meat
Quesadilla / 10
Pressed Flour Tortilla + Monterey Jack + Cheddar + Sauce + Refried Beans
Add Shredded Chicken / 13
Add Ground Beef / 13
Grilled Chicken Quesadilla / 13.5
Pressed Flour Tortilla + Grilled Chicken + Monterey Jack + Cheddar + Sauce + Refried Beans
Grilled Steak Quesadilla / 16.5
Pressed Flour Tortilla + Carne Asada + Monterey Jack + Guacamole + Sour Cream
Tuna Melt / 11
Pressed Flour Tortilla + White Tuna + Monterey Jack + Cheddar + Sauce + Onion + Tomato
La Casa Quesadilla / 12.5
Pressed Flour Tortilla + Bacon + Onion + Mushroom + Monterey Jack + Cheddar + Guacamole + Sour Cream
Mexican Pizza / 13
Crispy Flour Tortilla + Refried Beans + Sauce + Ground Beef + Onion + Pepper + Mushrooms + Tomato + Monterey Jack + Cheddar
Chicken Wings / 17
10 Wings + Buffalo Sauce + Celery + Bleu Cheese
*Please allow 15 minutes after ordering
Served with Yellow Rice + Refried Beans
Chimichanga
Pulled Chicken / 17 Chunk Beef / 18
Ground Beef / 18 Crab / 29
Crispy Flour Tortilla + Protein + Sauce + Cheese + Guacamole + Sour Cream
Flautas Rancheras
Pulled Chicken / 17 Ground Beef / 18
Two Crispy Flour Tortillas + Protein + Sauce + Cheese + Guacamole + Sour Cream
Pollo en Mole / 16.5
Grilled Chicken Breast + Homemade Mole Sauce
Pollo Sonora

/ 16
Marinated Chicken Breast
Taco Dinner
Bean / 13.5 Pulled Chicken / 15.5
Ground Beef / 15.5
Two Crispy Corn Tortillas + Protein + Lettuce + Tomato + Cheese + Taco Sauce
Fish Taco Dinner / 16.5
Two Soft Flour Tortillas + Haddock Filet + Cabbage Medley + Sweet Corn + Homemade Chipotle Salsa
Steak Tacos

/ 17
Two Corn Tortillas + Steak + Chopped Onions + Cilantro + Cotija Cheese + Tomatillo Salsa
Grilled Chicken Tacos / 16
Two Corn Tortillas + Grilled Chicken + Monterey Jack + Pico de Gallo + Tomatillo Salsa
Tostada Dinner
Bean / 13 Pulled Chicken / 14
Ground Beef / 14.5 Chunk Beef / 15
Crispy Corn Tortilla + Refried Beans + Protein + Lettuce + Tomato + Cotija Cheese + Sour Cream + Salsa
Chiles Rellenos / 18
Two Stuffed Poblano Peppers + Ranchera Sauce + Melted Cheese
Vegetarian Combination / 15
Cheese Enchilada + Bean Tostada + White Rice + Refried Beans
The following dishes are served with yellow rice and refried beans
Enchilada and Taco Combo / 16
Cheese Enchilada + Ground Beef Taco
La Bamba Combination / 19.5
Chicken Enchilada + Chile Relleno + Ground Beef Taco
Cancun Combination / 18
Cheese Enchilada + Chicken Tostada + Ground Beef Taco
Fiesta Combination / 18.5
Chicken Burrito + Chunk Beef Enchilada
Cooked with Pan-Roasted Bell Peppers + Onions + Tomatoes + Protein
Served with Pico de Gallo + Monterey Jack + Cheddar + Guacamole + Lettuce + Tomato + Flour Tortillas
Vegetable Fajitas / 15
+ Mushrooms
Chicken Fajitas / 18
Steak Fajitas / 22
Combo Fajitas / 23
Chicken + Skirt Steak
Shrimp Fajitas / 21.5
Supreme Fajitas / 25
Chicken + Skirt Steak + Shrimp
Seafood Fajitas / 25
Fish + Shrimp
House Salad / 5
Romaine Lettuce + Tomatoes + Onion + Carrots + Cheese
Cobb Salad / 12.5
Crispy Tortilla Bowl + Lettuce + Tomatoes + Fresh Avocado + Bacon + Grilled Chicken + Bleu Cheese Crumbles + Vinaigrette
Avocado Salad / 10.5
Romaine Lettuce + Fresh Avocado + Onion + Tomatoes + Cheese
Taco Salad

/ 10
Bean / 10 Chicken / 10.5
Ground Beef / 10.5 Chunk Beef / 11
Crispy Tortilla Bowl + Protein + Lettuce + Tomato + Cheese
Grilled Chicken Taco Salad / 13
Marinated Chicken Breast + Lettuce + Tomato + Carrots + Cheese + Crispy Tortilla Bowl
with sliced avocado / 15
Chicken Soup
Pulled Chicken + Carrots + Celery + Onions + Cilantro
Cup 4 / Bowl 6
Black Bean Soup
Frijoles Negros + Onions + Parsley
Cup 4 / Bowl 6
Flour Tortilla + Protein +
Sauce + Melted Cheese
Served with Yellow Rice + Refried Beans
Burro Dinner
Bean / 13 Pulled Chicken / 15
Ground Beef / 15 Chunk Beef / 16
El Loco Burro
Pulled Chicken / 16
Ground Beef / 16 Chunk Beef / 17
Lettuce + Tomato + Guacamole
Steak Burro / 20
Skirt Steak Asada + Lettuce + Tomato + Pico de Gallo
Pepe Burro / 16
Chunk Beef + Refried Beans + Mushroom
Verde Burro
Pulled Chicken / 15.5
Ground Beef / 15.5 Chunk Beef / 16.5
Green Sauce + Monterey Jack Cheese
Burro De Mazatlán / 26
Seasoned Real Crab Meat + Sour Cream
Two Corn Tortillas + Protein + Sauce + Melted Cheese
Served with Yellow Rice + Refried Beans
Cheese Enchilada Dinner

/ 15
Monterey Jack + Cheddar + Sour Cream
Enchilada Dinner
Pulled Chicken / 16
Ground Beef / 16 Chunk Beef / 16.5
Enchilada Verde
Pulled Chicken / 16
Ground Beef / 17 Chunk Beef / 17
Green Sauce + Monterey Jack + Sour Cream
Crab Enchilada

/ 28
Seasoned Crab Meat + Sour Cream
Mole Enchiladas

/ 16.5
Chicken + Mole Sauce + Monterey Jack
Arroz con Pollo / 16 with Shrimp / 22
¼ Chicken + Spanish Rice + Plátanos + Lettuce + Tomato
Carnitas / 16
Marinated Pork Chunks + Pico de Gallo + Guacamole + Cheese + Lettuce + Tomato + Tortillas
The following dishes are served with
White Rice + Black Beans + Plátanos
Camarones en Salsa / 22
Shrimp + La Bamba's Salsa Criolla
Costillas de Puerco / 17.5
Seasoned Pork Chops + Sautéed Onions + Mojo Criollo
Masa de Puerco / 16.5
Marinated Pork Chunks + Raw Onions + Mojo Criollo
Picadillo / 15.5
Ground Beef + Onions + Olives + Peppers
Pollo a la Plancha / 18
Marinated Chicken Breast + Sautéed Onions + Mojo Criollo
Ropa Vieja / 16
Stewed Shredded Beef + Onions + Peppers + Tomato
Shrimp Scampi / 22
Shrimp + Homemade Garlic Butter
Snapper a la Broiler / 24
Fresh Snapper Filet + Homemade Garlic Butter
Snapper a la Veracruzana

/ 24
Fresh Snapper Filet + Homemade Garlic Butter + La Bamba's Salsa Criolla
Served with Lettuce + Tomatoes + Onions + French Fries
Hamburguesa

/ 12.5
1/2 lb. Ground Sirloin
Cheeseburger

/ 13
1/2 lb. Ground Sirloin + Monterey Jack + Cheddar
California Burger

/ 14.5
1/2 lb. Ground Sirloin + Cheese + Fresh Guacamole
Grilled Chicken Sandwich / 12
Chicken Breast + Ciabatta Bread
All steaks are hand-cut in-house and cooked to order
New York Steak / 25
12 oz. New York Strip + French Fries + Lettuce + Tomato
The following steaks are served with
Yellow Rice + Refried Beans
Carne Asada a la Tampiqueña / 27
Grilled Skirt Steak + Cheese Enchilada + Guacamole + Sour Cream
Steak a la Mexicana / 21
12 oz. Top Sirloin + Sautéed Onion + Tomato
Tijuana Steak / 27
12 oz. New York Strip + Sautéed Onion + Tomato + Mushroom + Bell Peppers
Top Sirloin & Cheese Enchilada / 21.5
12 oz. Top Sirloin + Cheese Enchilada
The following steaks are served with
White Rice + Black Beans + Plátanos
Empanizado

/ 18
Breaded Sirloin + Fresh Raw Onion
Palomilla / 18
10 oz. Pounded Tri-Tip Sirloin + Fresh Raw Onions and Parsley
Steak de Puerco / 16
12 oz. Boneless Pork Steak + Sautéed Onions
Tacos
Beef / 5
Chicken / 5
Steak / 6.5
Grilled Chicken / 6
Fish / 6.5
Enchiladas
Cheese / 5.5
Chicken / 6
Beef / 6.5
Burros
Bean and Cheese / 7.5
Chicken / 9.5
Beef / 10.5
Tostadas
Bean / 6.5
Chicken / 8.5
Beef / 8.5
Corn or Flour Tortillas / 1.5
Guacamole / 6
Tostones / 4 (Fried green plantains)
Fried Ripe Plantains / 4
Refried Beans / 4
Sliced Avocado / 5
Seasonal
Sour Cream / 1
French Fries / 4
White Rice / 4
Yellow Rice / 4
Steamed Veggies / 5
La Bamba Favorite Margaritas
Ultimate Margarita

14
Espolon Reposado Tequila + Grand Marnier + Margarita Mix
"The Rock" Citrus Margarita

13
Termana Blanco Tequila + Orange Liqueur + Fresh Lime Juice + squeezed orange & lemons + Agave
Golden Margarita

13
Hornitos Reposado Tequila + Cointreau + Margarita Mix
Margaritas
Skinny Patron Margarita

17
Patron Silver Tequila + Patron Citronge + Fresh Lime Juice
Perfect Margarita

14.5
Hornitos Reposado Tequila + Grand Marnier + Cointreau + Fresh Lime Juice + Margarita Mix
Fruit Margaritas

10.5
House Gold Tequila + Triple Sec + Margarita Mix + Your Choice of Banana, Coconut, Mango, Melon, Peach, Strawberry
House Margarita

10
House Gold Tequila + Triple Sec + Margarita Mix
El Patron Margarita

17
Patron Silver Tequila + Grand Marnier + Margarita Mix
Watermelon Margarita

12
Espolon Blanco Tequila + Watermelon
Puree + Fresh Lime Juice
Passion Fruit Margarita

12
Hornitos Plata Tequila + Passionfruit Puree + Fresh Lime Juice
Organic Margarita

14.5
Casa Noble Crystal Tequila + Cucumber + Fresh Lime Juice + Agave Nectar
Blood Orange Margarita

12
Hornitos Plata Tequila + Blood Orange Puree + Fresh Lime Juice
The Skinny

14
Herradura Blanco Tequila + Cointreau + Fresh Lime Juice
*Margaritas are served On the Rocks
La Bamba Favorite Cocktails
American Mule

10
Tito's Handmade Vodka + Ginger Beer + Lime Juice
Classic Cruzan Mojito

12
Cruzan Rum + Mint + Lime + Simple Syrup
Cruzan Flavored Mojitos

12
Coconut / Pineapple / Strawberry
Sipping Tequilas

1oz / 2oz
Clase Azul Plata
15 / 1oz – 25 / 2oz
Clase Azul Mezcal
30 / 1oz – 50 / 2oz
Clase Azul Reposado
20 / 1oz – 35 2oz
Clase Azul Añejo
50 / 1oz  – 90 2oz
Casamigos Añejo
15 / 1oz  – 25 2oz
Don Julio 1942
20 / 1oz – 35 2oz
Don Julio 70th Anniversary
15 / 1oz – 25 2oz
Espolon Añejo Bourbon Barrel
15 / 1oz – 25 2oz
Gran Platinum Patron
25 / 1oz – 40 2oz
Jose Cuervo Reserva de la Familia
25 / 1oz – 40 2oz
Patron Extra Anejo
15 / 1oz – 25 2oz
Tres Generaciones Añejo
12 / 1oz – 20 2oz
Sipping tequilas are not included in happy hour pricing
Real Spanish Sangria
Glass / 9
1/2 Carafe / 16
Full Carafe / 27
Beer
Fine Mexican Beers
Tecate / Negra Modelo / Dos Equis
Corona / Corona Light / Pacifico / 6.5
Domestic Beer
Bottle / 5 Drafts: Glass / 4 Pitcher / 16
Imported Draft
Glass / 5.5 Pitcher / 20
Kids Taco

/ 7.00
One Soft Taco with Chicken or Ground Beef and Cheese
Kids Mini Quesadilla

 / 7.00
Cheese Quesadilla with Taco Sauce & Sour Cream on the side
Kids Chicken Tenders

 / 7.50
Chicken Tenders with One Side
Kids Grilled Chicken Breast / 7.50
Grilled Chicken Breast with One Side
Choc-Alot Sundae / 3.00
Vanilla ice cream topped with chocolate sauce and whipped cream
White
Santa Cristina Pinot Grigio
9 Glass 28 Bottle
Veneto, Italy
Brancott
Sauvignon Blanc
9 Glass 28 Bottle
Marlborough, New Zealand
Josh Cellars Craftsman
Chardonnay
9 Glass 30 Bottle
California
Red
Meiomi Pinot Noir
13 Glass 42 Bottle
California
Josh Cellars Craftsman
Cabernet Sauvignon
9.5 Glass 32 Bottle
California
The Show
Malbec
11 Glass 33 Bottle
Argentina
House Wine
Sycamore Lane
Pinot Grigio, Chardonnay, Merlot, Cabernet, White Zinfandel
Glass / 8.5
Desserts
Flan 5.5
Mexican Funnel Cake Fries 7
Fried Dough + Vanilla Ice Cream + Butterscotch +
Chocolate + Powdered Sugar + Cinnamon
Fried Ice Cream 8
Deep Fried Vanilla Ice Cream + Graham Cracker Crumbs + Corn Flakes + Butterscotch + Whipped Cream
Mud Pie 8.5
Haagen Dazs Coffee Ice Cream + Oreo Pie Crust + Chocolate Fudge + Whipped Cream
Coffees
Cafe con Leche 5.5
Cappuccino 5.5
Espresso 3.5
Specialty Coffees
Mexican Coffee 10
Kahlua and House Gold Tequila
Nutty Irishman 11
Frangelico and Bailey's
Irish 10
Jameson Irish Whiskey
Beverages
Shirley Temple 3.75 no refills
Red Bull 5.5
Coffee 3.5
Perrier 4
Hot Tea 3.5
Evian 4
Iced Tea 3.75
Milk 3.5
Soft Drinks 3.75
Monday thru Friday
11:30 AM – 2:30 PM

Add Cup of Soup $1
Chips & Salsa $5 – Dine in Only
1

Quesadilla / 10
Melted cheese inside a large flour tortilla served with refried beans and taco saucen
2

Enchilada / 11
A soft corn tortilla stuffed with your choice of beef, chicken or cheese served with yellow rice and refried beanss
3

Tostada Combo / 10.5
A flat crispy corn tortilla topped with your choice of beef or chicken, lettuce, tomato, cheese, sour cream and taco sauce served with yellow rice and refried beans
4

Burro Combo / 13
A flour tortilla stuffed with your choice of beef or chicken served with yellow rice and refried beans
5

Tuna Melt

/ 10.5
A large flour tortilla stuffed with tuna, melted cheese, onion and tomato served with taco sauce
6

Ropa Vieja / 12.5
Shredded beef cooked with peppers, onions, tomatoes and spices served with white rice, black beans and ripe plantains
7

Baby Palomilla / 13.5
A pounded baby tri-tip steak grilled and topped with chopped onions served with white rice, black beans and plantains
8

Picadillo / 12.5
Seasoned ground beef cooked with olives, chopped onions and peppers served with white rice, black beans and plantains
9

Pollo a la Plancha / 13
A juicy boneless chicken breast marinated and grilled served with white rice, black beans and plantains
10

Masa de Puerco / 12.5
Chunks of pork marinated with garlic sauce, deep fried, topped with rings of raw onions served with white rice, black beans and plantains
11

Hamburguesa / 11
Served with lettuce, tomato, onion and french fries

Add cheese / 12
12

Tuna Sandwich / 10
Served with lettuce, tomato, onion and french fries
13

Taco /

Beef or Chicken

/ 11
A crispy corn tortilla filled with ground beef, lettuce, tomato, cheese, and sauce served with yellow rice and refried beans.
14

Grilled Chicken Sandwich
/ 9.5
Served with lettuce, tomato, onion and french fries
15

 Grilled Chicken Avocado Salad / 13.5
Grilled marinated chicken, lettuce, tomato, carrots, cheese and avocado served in a large crispy flour tortilla shell
*Does not include additional cup of soup offered with the
Lunch Special*
*Notice: Consuming raw or under cooked meat, poultry, shellfish or seafood may increase your risk of food borne illness. Especially if you have certain medical conditions.